I have NEVER said that about something I want to knit. ME. THIS SWEATER. MUST HAVE. I think I have THE perfect yarn for it to: a peachy alpaca-silk-wool blend... or a Very yummy rich purple. Oh. I need to make this sweater!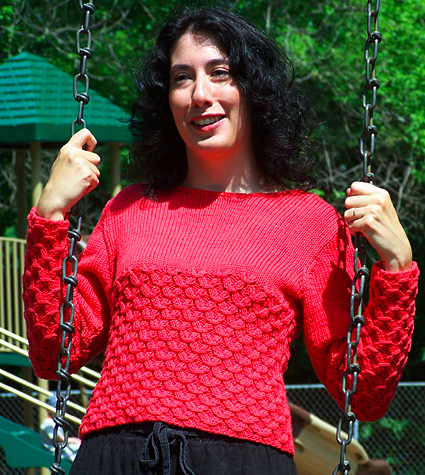 the up close of the smocking stitch (ignore goofy woman in the photo, i am sure she is nice lady, but she looks goofy in the photo)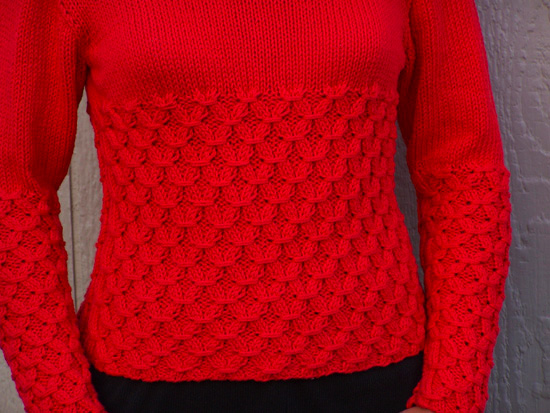 Must.Finish.One.Christmas.Knit.This.Weekend.
Then I can cast on for this!
:)Mini