These are our friends. Our friends are having a baby!!! Their dear sweet little girl will be here in a few short weeks--- everyone's excited to meet her! Of course, this wee one will need some sweaters for her first few New England winters, but we're waiting to see how big she's going to be before I begin that knitting! :)
A word about my friend, M (shown above). It's funny how we became friends... she married A and we met when I started dating PC, A's friend. Now, A and PC were always friends, but never really did stuff "outside the group" and since M and I were always outside the group, we naturally did what women do--- we became friends and now the guys hang out all the time. M is the best kind of friend. The one who emails you at 3:55 pm to say "5 more minutes!!" until you both leave. The one who really appreciates a trip to the Christmas Tree Shop. She's the friend who's cabinets you can rifle through looking for tea bags. My mom once remarked that seeing me with M and S (another great friend) was like seeing me with sisters.
Now, M is having a baby. A long awaited baby. A long wished for baby. She's nervous. She's scared. And she's gonna be a wonderful mom. A's going to be the best dad ... and he will be completely wrapped around that little pink finger from day one. I'm very honored to have friends like these... we love them and we are so happy to be part of their lives. Baby C, you are going to have great parents and you will always be surrounded by people who love you. And yes, I'll sing the Katy Duck song to you.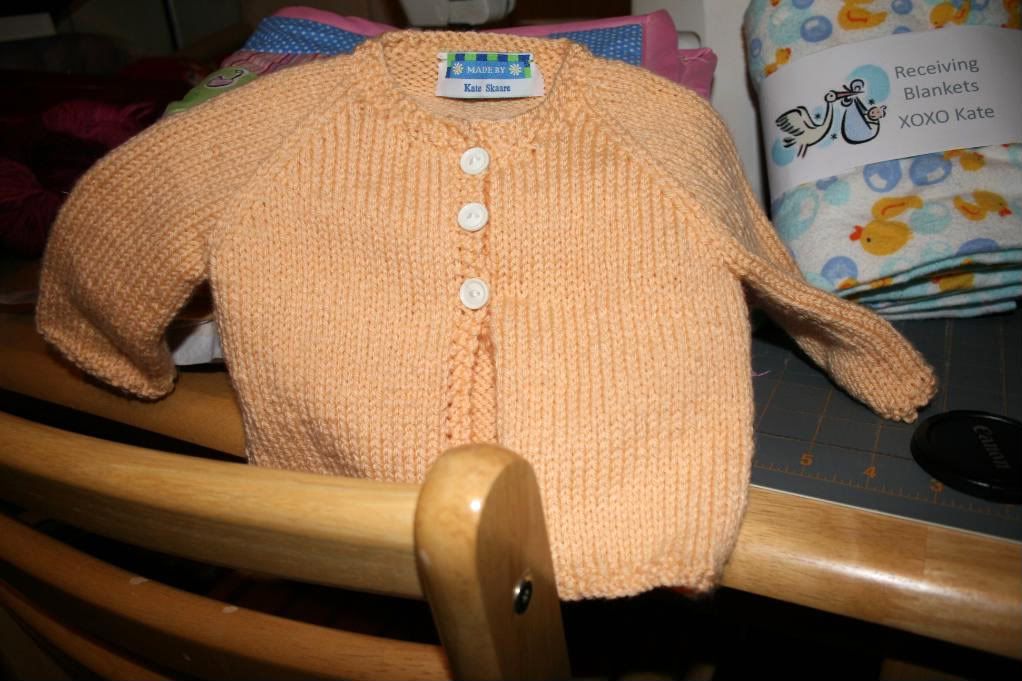 baby sweater, receiving blankets, and quilt (under sweater) for C.